3:35 PM, Dec 20, 2022

tagged with
dotw
Tower ESB
After a short hiatus of only seventeen years,
Draught of the Week
returns! I was enjoying a game night with my
brother
and
sister
recently, and I mentioned that I wanted to bring it back. They both said, "what's that?" I am, after all, very important.
I wanted to try not only a new beer, but a new place, and I found it. Years ago, I took the bus(as I am wont to do) to meet Ali at Cherry Creek North for something or other, and found that I had to change buses at 29th and York. When I got off the 28, I found that the next 24 wasn't to be expected for almost a half an hour, so I grabbed a bag of doritos and an orange soda at a corner market near where I would catch the next bus. The place where I bought the aforementioned health food was a corner market that, at the time of day that I visited, was a popular place for teenagers to try to purchase vaping products and accessories. It was thoroughly unimpressive. Fast forward to today, and all the houses in that area are expensive, and the corner market is now the
Ephemeral Rotating Taproom
, and it's absolutely wonderful, though more than a little bit expensive.
In the time since the
last time
I did one of these, four men inhabited the White House, my thirties came and went, I got married, moved to Denver, and had two kids. So this being the first time into the breach since 2005, it seemed appropriate to bring everyone involved in the passage of those years. Presidents Bush, Obama, Trump, and Biden were not available, but Ali and the kids found time in their schedules.
The bar offers an impressive selection of draught beers, and as part of their modus operandi, they devote roughly half of their approximately forty handles to a single brewery-- preferably local --and showcase said brewery for some period of time. The day we went in(Dec 17, 2022), the featured
brewery
was unfortunately not local, but outstanding all the same. Ali helped herself to a
Nocturnum
while Wendy looked on.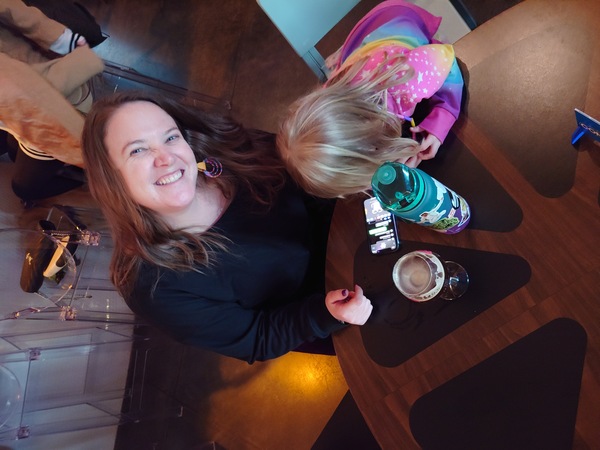 I got an
Ectogasm
to start off. It was absolutely delightful.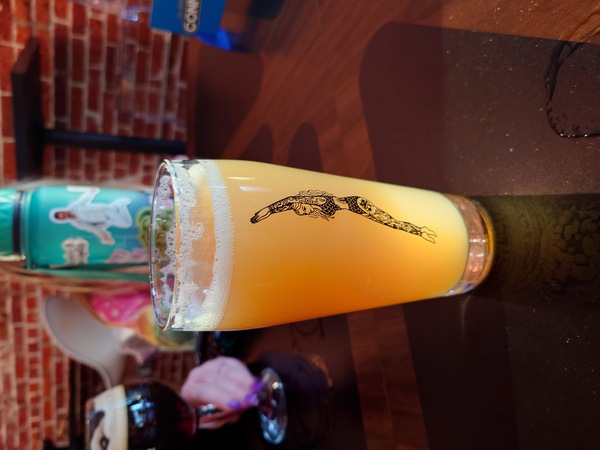 I enlisted the aid of my friend Bobby, whose online presence you'll just have to imagine for yourself, and encouraged him to bring all members of his household, so his better half Kendra attended as well, and got herself a
Delirium Christmas
which I think used to be branded "Delirium Noel."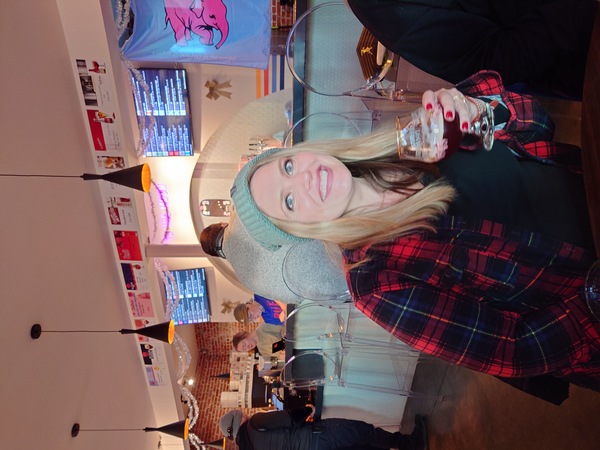 Bobby and I decided on the Tower ESB from Glendale's
Bull and Bush
Brewery. Neither of us had ever tried it before, and we agreed it's a delight. Nutty, smooth, and subtle with its surprising ABV north of six percent, Bobby and I enjoyed every drop, and Kendra even joined us when she got a taste from Bobby's glass.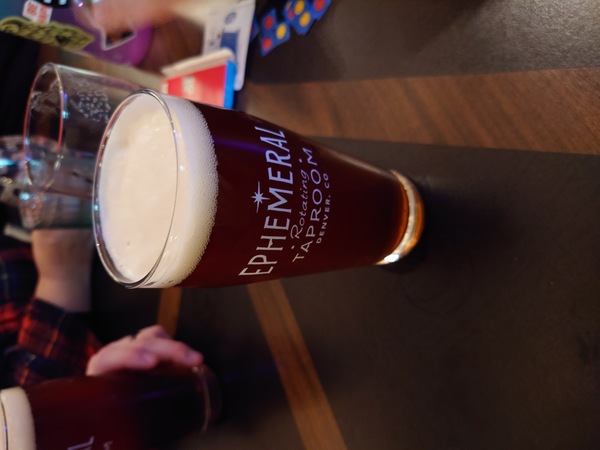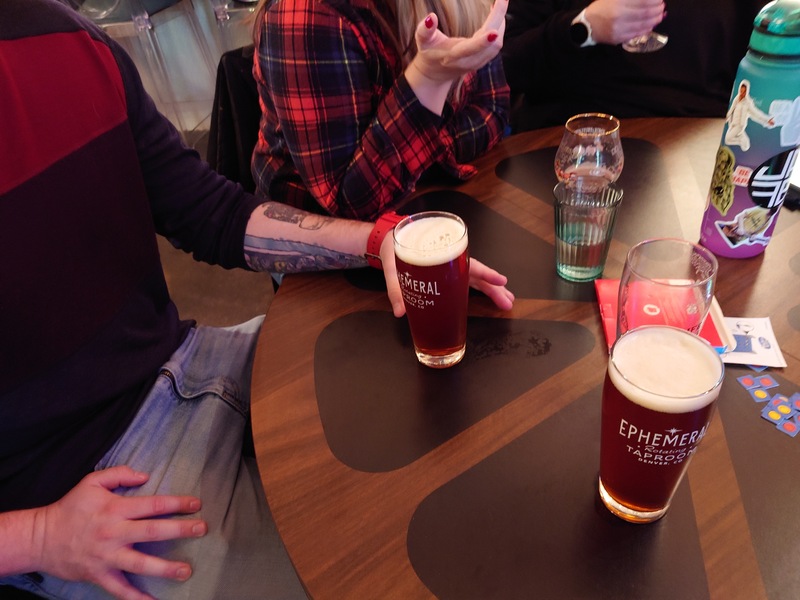 The numeric ratings which characterized the first run of the DOTW were of course arbitrary, but also never really did justice to the beers in question. So I am going to let the description and the experience stand for themselves. If you want numbers, there are well-filled entries for this beer on
Untappd
,
BA
, and
RateBeer
.
The beer was delicious, the fellowship was welcome and much-needed, and the venue was superlative enough that everyone is eager to go back. Just to be clear, our party was four adults and two small children(who thankfully behaved well), and we never felt out of place. There were mostly adults there, but ours was not the only party with children. Everyone was very respectful and friendly. I would recommend every aspect of our trip to anyone.
I can't wait to do another of these! Problem is next weekend is Christmas, so we'll probably have to take a bye for a week, and maybe two. In general, with a life of parenting and work, it will be difficult to maintain the mostly weekly cadence I had when I did the first 34 of these, but I will make an effort to get back out there as much as I can.