8:02 AM, May 18, 2004

tagged with
dotw
Alaskan Amber
First off, I'd like to apologize for my tardiness in getting an entry in. I was in California for over a week, and unable to get anything done, as picture upload is concerned. While I was there, I tasted some delicious beers on tap, including Stone IPA, Arrogant Bastard Ale, Karl Strauss Red Trolley, and Firestone IPA, among many others. Unfortunately, the only one for which I had a camera ready was
Alaskan
Brewing Company's Amber.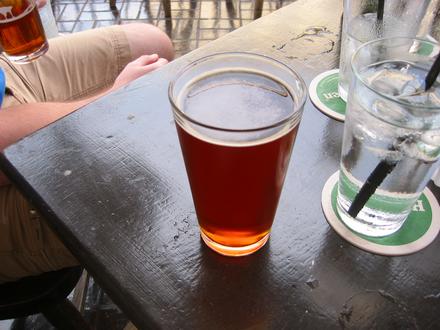 It looks pretty tasty, actually, but as with many things, looks can be deceiving. It's a bland, yellow-tasting, time-wasting disappointment. The flavor is just a hair north of average, and I actually forgot I had a beer in front of me while I had it, and had to be reminded to finish it. That was the clincher for me.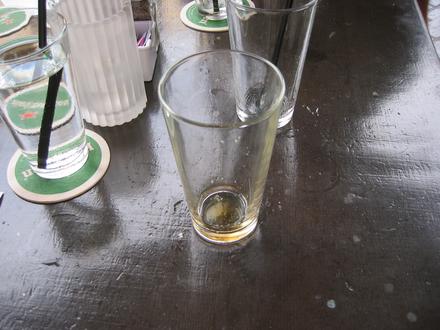 Ratings (out of ten):
Flavor: 6 (It wasn't bad, but it wasn't great either. It was actually a little tiring.)
Body: 3 (If by "body," you mean "yellow fizziness," then in conclusion, I don't know.)
Aroma: 5 (It didn't really smell like anything.)
Smoothness: 4 (It made me look at the menu, to see what else they had on tap.)
Price: 3 (At $5, I should at least enjoy it.)
So, to make up for this poor showing, and inconsistency in updating, I present you with pictures of pretty girls in California.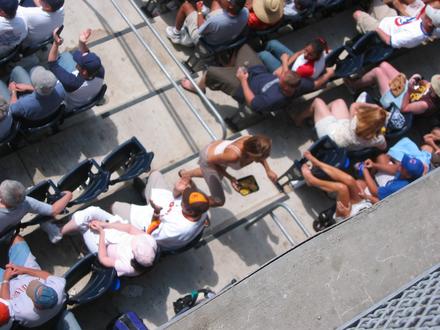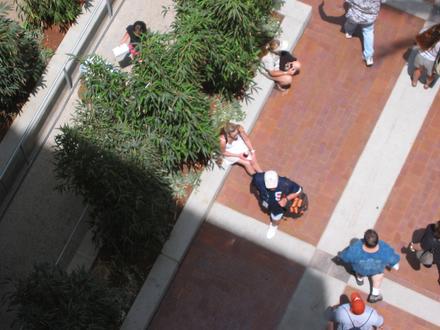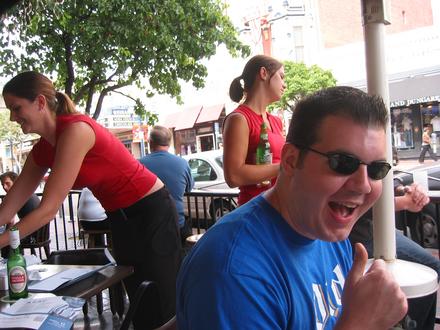 Todd
had this to say:
I've had Alaskan Amber and didn't think it was too bad, although it was at a graduation party and Miller Lite was the only alcoholic alternative. Speaking of bland, yellow-tasting, time-wasting disappointment...
11:26 PM, Jun 6, 2004