My new favorite photo:
---
Mark Twain Tower

Posts: 9242
Joined: Tue Aug 17, 2004 10:57 am
Location: Kansas City, Missouri (Downtown)
Contact:
Oh, man!  Not another one of your stupid, crappy, & worthless photos!     :P
KC is the way to be!
---
Strip mall

Posts: 203
Joined: Mon Nov 12, 2007 12:28 pm
Gosh... how amazing would it be if there was a consistent hight and density all the way from crown center to downtown.
---
Colonnade

Posts: 835
Joined: Wed Nov 16, 2005 3:38 pm
Location: KC by day. Stilwell, KS by night
Great shot GRID. Were you flying around during the NCAA tournament last week? There were helicopters hovering over the crossroads last Thursday and Friday. Thought it might be you, or CBS.
the only thing for sure is change.
---
Not me, I didn't take any photos of the event really.  Should have.  I saw all the press choppers though.
---
City Hall

Posts: 15810
Joined: Sat Jul 26, 2003 10:02 pm
Location: Old Northeast -- Indian Mound
I found this B/W photo I took awhile back.  I call it "Teddy Bears of the Apocalypse."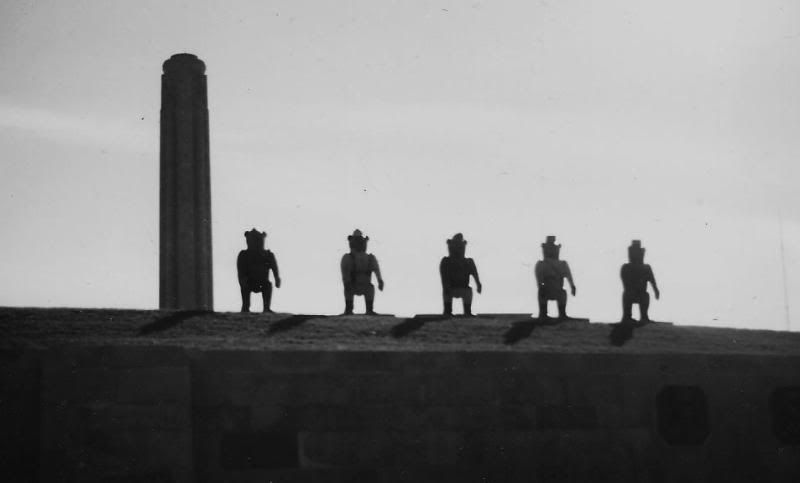 There is no fifth destination.
---
---
---
aknowledgeableperson is currently on your ignore list.
You will no longer see any of her posts.
---
---
---